Our September event will be held on Thursday 15 September at Sapient and will include a variety of speakers and a panel to try to encourage more active inclusive design.
Tickets are now available from Eventbrite for UXPA UK's September 2011 Event.
A call to action: Designing inclusive user experiences
About the event
·      Would you like to include diverse* users in your research but aren't sure where to start?
·      Do you have difficulties getting accessibility activities funded?
·      Would you like to go beyond code auditing?
The UXPA UK's September event will provide inspiration and practical tips to help you design more inclusive experiences. Our speakers will provide examples and suggestions from real life projects and compelling reasons to adopt an inclusive design approach. Speakers will address BS8878, the new British standard in web accessibility which advocates a user centered design approach.
Speakers will be followed by a panel discussion. Please email or tweet your questions to the UXPA UK.
We will have a BSL interpreter available if required for this event. Please let us know by Friday 9th September if you are attending the event and require this service. The recordings of this event will be available online and will be captioned (sponsored by Vodafone).
* We use the term diverse instead of disabled to include users who have impairments but do not classify themselves as having a disability. For example: colour blindness, RSI, mild vision impairment and temporary disabilities.
Sponsor of the event
This event is proudly sponsored by Vodafone.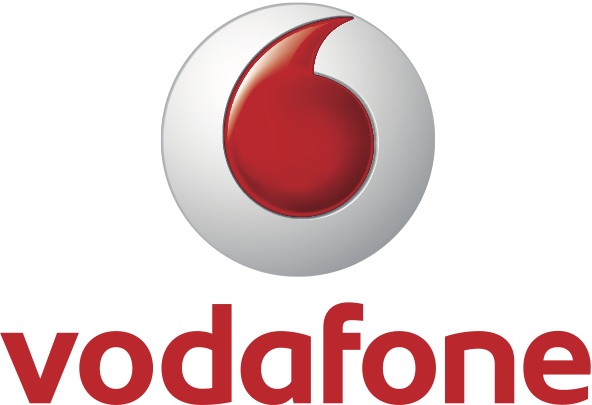 Logistics of the event
Date – Thursday, 15 September 2011
Time – 6:30pm for 7pm start
Location – SapientNitro, 8 Spital Square, London, E1 6DU
There is no charge for UXPA members.
For non-members the cost is £10 payable on the door.
For student non-members £5 is payable on the door.
Format of the evening
6:30 – 7:00 :: Mixing and Mingling
7:00 – 8:00 :: Talks by 4 speakers (see below)
8.00 – 8.30 :: Panel Discussion
8.30 – 9.30 :: Networking
About the speakers
Jonathan Hassell: Providing better scaffolding – How BS8878 affects all those designing inclusive user experiences
Jonathan Hassell is a thought leader in inclusion, with 10 years experience of embedding accessibility within digital production teams, and sharing best practice at international conferences. He is lead author of BS8878 – the new Web Accessibility British Standards. He is Former Head of Usability & Accessibility, BBC Future Media where he combined usability and accessibility disciplines to support user-centred-design across web, mobile and IPTV. He has won awards for managing accessibility projects including: BBC iPlayer, the personalisation tool MyDisplay, and the information site My Web, My Way. Through 'Hassell Inclusion' he provides inclusion training and consultancy to organisations worldwide, and leads innovation projects to make inclusion easier and cheaper to implement.
Judith Garman, Vodafone: Inclusive Personas with no extra work
Judith is a freelance Usability and Accessibility consultant who has worked with a range of companies including Sony Ericsson, Orange, HSBC and the BBC.  She is currently working with Vodafone. Judith is passionate about making technology accessible and usable for all. She promotes accessibility as a core component of user experience and strives towards including users with access needs in all user research.
Leonie, Nomensa: Accessibility is part of UX (it isn't a swear word)
Léonie is responsible for Nomensa's web accessibility strategy and services, and is one of the best known figures in the industry. She is an expert in the field of access technologies, and ensures that all Nomensa's services and products meet UK and international accessibility legislation. Originally a web developer, the experience of losing her sight ignited Léonie's passion for accessibility and transformed her into an advocate for web standards. Léonie has a rare combination of skills, with a rare blend of technical knowledge and personal perspective. Léonie works with clients around the world to build and implement web accessibility strategies. She is also actively involved with the W3C, BSI and ISO, developing UK and international accessibility guidelines and standards. A naturally talkative person, Léonie is frequently invited to speak at conferences and industry events. She can often be heard on BBC Radio 4, and has also been seen on TV. Recent speaking engagements include the launch of BS8878 (Web Accessibility Code of Practice, and the launch of the UK government's eAccessibility Action Plan.
Richard Moon and Kath Moonan, Vodafone: Inclusive Design in a commercial environment
Richard and Kath are both involved with initiatives at Vodafone in London. Richard Moon is Head of UX at Vodafone Group. The team consists of 70 FTE supporting all of VF group's products and services. Richard has worked at VF for three years, running various UX teams in Business and consumer spaces; working on designs ranging from VF's multi-channel music proposition, Vodafone websites, and navigation products. Before VF, Richard worked in the US for 19 years. In the US he ran the UX team at Bose Corporation and had the pleasure of working with Dr. Bose on some of his key projects and an in-car entertainment system for Ferrari. Richard's design approach balances formal methods, experience, organic design, iteration, empathy and unbridled invention.
If you have any questions about the event please contact Kath Moonan (Accessibility@uxpa-uk.org.uk) who is the organiser of this event or Chandra (president@uxpa-uk.org.uk).